Instruments for Science: Scientific Instrument Trade Literature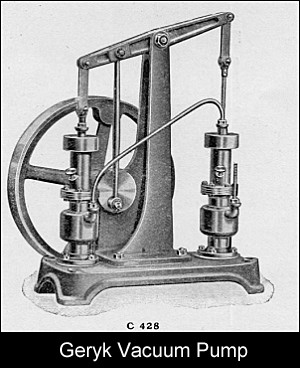 Scientific trade literature is a unique and uniquely valuable category of historical evidence. But it has not always been so highly regarded. Being commercial documents, catalogs have traditionally had a hard time fitting into library or archive collections. Even the companies that printed these catalogs expected their usefulness to end as soon as the next edition was printed. That's why so many of them were printed on the cheapest paper available. In many ways it's not surprising that so few of them have survived - or that when they have survived, their existence has gone unnoticed. [For information on the origins of the Smithsonian's trade literature collections, see Jim Roan's essay.]
For years, few people were interested in scientific instrument catalogs beside collectors and museum curators. Catalogs were their secret resource, providing a convenient and accurate way to identify instruments. They also often provided a wealth of supplemental information about how these instruments were used, giving detailed discussions of design differences and historical development. Sometimes they even gave journal references for further information! This was knowledge that was not available anywhere else, but most historians considered it too specialized to be of much use in understanding science history.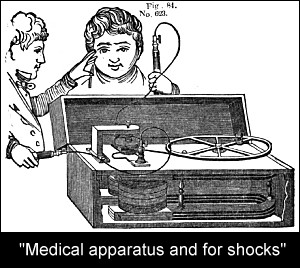 However the last few decades have seen a change in the way historians understand science. There has been a slow but growing interest in seeing history "in the round." Science is increasingly seen as a collective endeavor of many communities, with instrument makers emerging as an important part of this process. There has also been a growing appreciation of the role of national, cultural and economic forces in the growth of science and these too are reflected in the activities of scientific instrument makers.
Along with this interest in the scientific instrument trade has come a renewed interest in scientific trade literature. Historians and others have discovered an unexpected wealth of information in these documents and have begun searching them out. This project is an attempt to provide access to a large group of instrument catalogs over an extended period of time. Our hope is that they will serve as a resource from which students and scholars can perform original research and draw their own conclusions.
The time period of this project, 1800-1914, begins with some of the earliest catalogs in the Smithsonian collections and ends with the onset of World War I. This was the period of "classical" science, during which "Natural Philosophy" grew into what we now recognize as science. It is also the period during which "philosophical instruments" became scientific ones. These were more than just name changes. It marked a fundamental change in the way people understood their world. This was also the period in which new disciplines like meteorology, physiology and psychology emerged and separated into discrete areas of study. Rather than try to follow these branches, this project tries to follow a single discipline - primarily Physics - over the entire time period.
It should be noted that, for the most part, trade literature presents standardized or commonly used instruments. These are not exotic one-of-a-kind research instruments. Rather, these are the instruments that would have been found in working laboratories and which would have been the core technologies for experimental work.
It should also be noted that many of the instruments in these catalogs were primarily intended for educational use. Schools were important consumers of scientific instruments in the United States, particularly after the Civil War when increased support for public education led to the establishment of many new schools and colleges - all of which had to be furnished with new equipment.
I would also point out that although the majority of the catalogs in this project are from European manufacturers, they were used by American schools and laboratories and thus represent American patterns of consumption. The growth of American instrument making is also reflected here, although it should not be assumed that all the instruments in American catalogs were made on this side of the Atlantic. Finally, nineteenth century science was characterized by more national differences than in later periods, and national differences are certainly evident in these catalogs. I encourage the reader to compare these differences over time and to relate them to broader historical and scientific movements.
Over the next year our goal is to expand this web project by providing access to the records and images of the Smithsonian's scientific instrument collections. A searchable index of instruments is also planned. We welcome comments and hope that this effort to provide historical resources will inspire others.
In closing, I would be remiss if I did not express my gratitude to the staff of the Smithsonian Libraries for their enthusiastic support and assistance throughout this project and to the The Gladys Kreible Delmas Foundation for providing the financial support that made it possible.
Steven Turner
Specialist in the Physical Sciences Collection of the
National Museum of American History
July 2003