Optic to Electric to Optic
Messages by Light
In the most striking irony in the story of underwater cables, the old became new again. Electric cables were made obsolete by a new kind of optics: fiber optics. Now messages travel by light waves, not electrical impulses. And the core of today's cables is glass fiber, not copper wire.
Late in the 20th century, the world's voracious appetite for communications forced a major change in cable technology. Beginning in the 1970s, land lines increasingly used glass fibers that transmitted light waves. When a higher-purity glass was developed to transmit light even better, optical fibers became feasible for use in long underwater cables.
---
Sending light over long distances had one big problem: most of the light was lost in transmission. Beginning in 1967, a team at Corning Glass searched for a new form of glass fiber - one that would preserve at least 1% of light through a kilometer of fiber. This breakthrough fiber achieved that goal in 1970. By 1982 this distance had grown to 125 kilometers (80 miles).

Corning glass fiber, 1970




National Museum of American History, from Corning Glass Works
---
Corning Glass research team: Robert Maurer, Peter Schultz, Donald Keck.




Courtesy of Corning, Inc.
---
Using this equipment, GTE opened a fiber-optic telephone line between Long Beach and Artesia, California, in 1977. The transmitter employed a light-emitting diode (LED). Later systems would use lasers.

LED and optical fiber from the first practical optical telephone service, 1977




National Museum of American History, from GTE
---
In the 1980s various companies developed their own fiber technology: notably AT&T in the United States, the Post Office and Standard Telephones & Cables (STC) in Britain, and NTT in Japan.





In 1988 AT&T, Standard Communications Laboratories (a subsidiary of STC), and the French firm Submarcom collaborated to lay the first fiber-optic cable across the Atlantic - TAT-8, the eighth transatlantic telephone line.

TAT-8: first transatlantic fiber-optic cable, 1988




National Museum of American History, from Robert Gleason, Director, Cable Development, TyCom
---
By the year 2000, more than 300,000 miles (500,000 km) of fiber-optic cable had been laid in the world's oceans. This sample is for use in deep water. Near shore, it would be encased in protective iron wires and buried in the ocean floor.

Deep-water cable, 1990s




National Museum of American History, from TyCom
---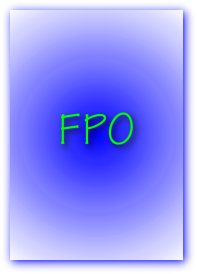 Today cables carry the bulk of international communications traffic and provide the basic structure for the Internet.
Growth of cables' information-carrying capacity
---
Inside a ship laying fiber-optic cable, 1990s




Courtesy of TyCom
---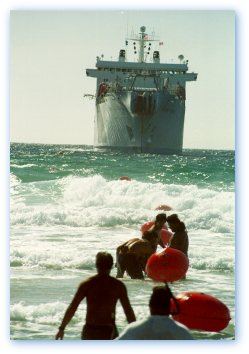 Bringing the cable ashore
Courtesy of TyCom
---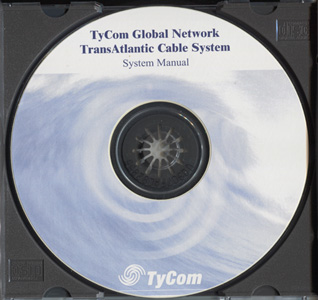 Technical manuals now take the form of CD-ROMs instead of books. This one contains specifications for a fiber-optic cable system.
Technical specs on CD-ROM
National Museum of American History, from TyCom